Make a statement with a special product, treatment, or accent!
Custom-Made Handcrafted All-Natural Products
We create signature and customized products. In customizing products to fit clients' desires and needs, Starchaser provides both quality assurance and guidance on product and ingredient selection. Starchaser is not associated with any multi-level marketing (MLM) scheme and does not represent a specific commercial supplier. We offer unbiased, objective, and well-informed advice.
We help individual practitioners, spas, wellness centers, bed and breakfasts (B&Bs), and all kinds of businesses create an atmosphere that is unique and special as well as natural, comforting, and healing. We do this by creating aromatic blends, massage oils, diffuser oils, soaps, and other products and enhancements that are custom-made to reflect and accent your distinctive services.
We follow a systematic, step by step client-focused product design process to assure that our clients are well informed and able to transform their ideas into tangible products and services.
See our products that are available on our website. Read about our product quality and process. But, also contact us for a more complete list of available products (such as massage oils).
*For practitioners, wellness centers and spas
Aromatic Therapeutic Essential Oil Blends:
We design customized aromatic therapeutic essential oil blends to meet your specific practice. With the right dilution, these blends can be very lightly scented and yet successfully convey the healing properties of essential oils and carriers. At the same time, these formulations prevent undesirable "treatment drift" from one session to the next, which could occur with more strongly scented blends.
Products:
Starchaser aromatherapy products enhance the client's healing experience. We custom design massage oils and creams with aromatic blends and carriers that specifically address your clients' particular needs, including:
relief from stress and overstimulation,
detoxification and stimulation of the lymphatic system,
relief from muscle stiffness and aches and pain,
invigoration, and
more.
Our blends can be added to your favorite oil or cream as well.
We also design exfoliation scrubs, blends for warm conditioning wraps, foot washes, inhalations and antimicrobial, relaxation and energetic (vibrational) diffuser oils. We do this by following a systematic, client-focused process. We also assist our clients with packaging options.
We also design products specifically for energy workers (e.g., Reiki practitioners) and other practitioners interested in the energetic aspects of healing.
Classes and Workshops:
Introduction to Aromatherapy and Energy Work: These are short introductory workshops or sessions on integrating energy work, aromatics and/or aromatherapy into existing spa and healing services. Each session enables spa and wellness center staff to gain a broader understanding of the modality and includes a facilitated discussion to explore interest in various product and service options.
Integrated Healing and Wellness Workshops: We have designed numerous short workshops on integrated healing and wellness. Workshops last from 1 hour, 1.5 hours, a half day to one full day, depending on the workshop content and request. Spas and wellness centers can request a single workshop or a series of workshops. Examples of workshops include:
Aromatherapy: It's Not Just Smell
Getting a Good Night's Sleep: Dos and Don'ts and Aroma Relaxation
Aromatherapy for Meditation and Spiritual Growth
Aromatherapy of Runners
Introduction to Reiki and Demonstration
Blending Aromatics With Energy Work
We also custom-design workshops and presentations for practitioners, groups of clients or the general public. We can design workshops to fit specific needs.
See our page on Integrated Healing and Wellness workshops for a description of these workshops and complete list of workshops.
Certification Classes: Starchaser offers certification classes in aromatherapy, various forms of Reiki and Integrated Energy Therapy (IET). For all classes, students will receive a certificate and detailed manual.
Our introductory and advanced aromatherapy classes are recognized by the National Association for Holistic Aromatherapy (NAHA). Classes can be taught to practitioners or the general public. Educational Credit Units (ECUs) are available for classes and many of our workshops.
See the complete list and description of available classes to see the price list or request to book a class. Other contract arrangements such as revenue sharing and fixed fee are considered on a case by case basis.
*For Bed &Breakfasts (B&Bs)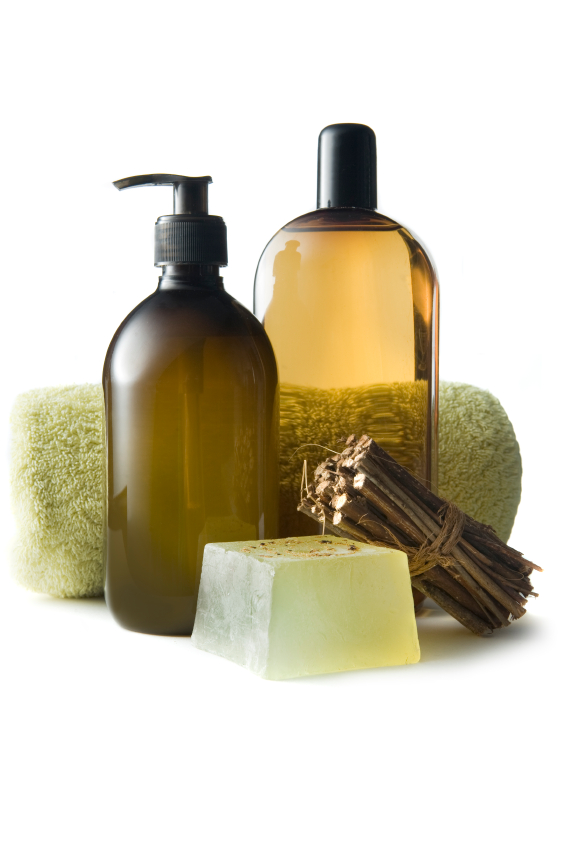 Handcrafted Customized Products: 
Starchaser handcrafts mini "hotel" soap bars (.5 oz) in a variety of scent options and available for bulk purchasing. We can also create signature soaps and other toiletries. For example, a light diffusion oil can establish a distinct scent and character to your ambience. We custom-make products following a systematic, client-focused process. We also assist our clients with packaging options.
Supporting Local Businesses:
In creating your unique product, Starchaser can incorporate local ingredients or exotics from Africa, Latin America, and other places. When we source ingredients, we make an effort to determine whether our ingredients are obtained in a sustainable and socially responsible way. Starchaser is perhaps uniquely qualified to do so because it has ready access to the services and expertise of Starchaser Consulting.
See our current products.
Contact us for more information and an initial consultation.