About Me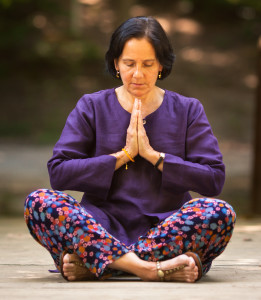 Patricia founded Starchaser – Aromatics and Energy Work after practicing complementary healing for eleven years. She is a certified Holistic Life Coach (professional and personal), a Master/Instructor of various forms of Reiki and Integrated Energy Therapy (IET).  trained in a number of Shamanic practices.
Patricia is also professional aromatherapist, registered with the Aromatherapy Registration Council (ARC) and a member of the National Association for Holistic Aromatherapy (NAHA). Patricia served as a board member of the Alliance of International Aromatherapists (AIA) until January 1, 2014. She is increasingly focusing on aromatherapy for emotional, mental and spiritual support related to her coaching and energy work practice.
Patricia has designed and produces all-natural, handcrafted aromatherapy products for individuals and spas; provides consulting services to spas and healing centers; and teaches aromatherapy and various forms of energy work (mainly Reiki and IET).
Through Starchaser, her purpose is to help people help themselves to healthier, more rewarding lives. She believes that all people have the capacity within themselves to enhance their health and life experience, whether in dramatic leaps and bounds or small, progressive steps. Her aim is to support people along this vital journey.
In addition to her professional interest in complementary healing, Patricia practices Transcendental Meditation (TM) and yoga, is trained in Ayurvedic pulse reading as well as shamanic and crystal journeying, takes an active interest in Ayurveda, intuitive healing, bio-energetics, vibrational medicine, and other forms of energy and mind-body-spirit work. She is passionate about plants.
Patricia also holds a PhD in Agricultural and Natural Resource Economics. For more than 30 years, she has worked in Africa, Latin America, and Central Asia on strategies to alleviate poverty and economically empower small-scale farmers, develop food markets, and establish early warning systems to prevent hunger and famine. She continues this work on a part-time basis, mostly on emergency response and advising humanitarian assistance professionals and organizations.