About Me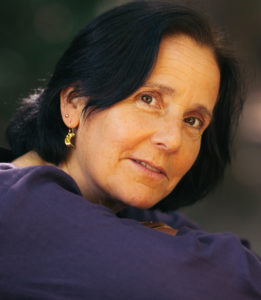 Patricia first created Starchaser Healing Arts. after practicing complementary healing for fifteen years. She then transformed this practice into Starchaser Holistic Coaching and Healing in order to provide her clients with more holistic services.
While her aromatic and energy healing modalities have provided great stress relief and an opening for change and moving forward,  clients were asking how could they maintain the wonderful post-session feeling and bring it into their everyday lives. They wanted to know how they could work toward bringing about the change that they wanted feel, see and sustain. Her response was to integrated coaching into practice.
Holistic coaching adds a wider range or integrated approaches from thought work to mind-body techniques. Through holistic coaching and healing, Patricia assists her clients to go deeper and create more profound change. She can better assist clients' in building their self reliance by teaching them many of the techniques she uses. She is open and enthusiastic about sharing her constantly evolving knowledge.
Through Starchaser, her purpose is to help people help themselves to healthier, more rewarding lives. She believes that all people have the capacity within themselves to enhance their health and life experience, whether in dramatic leaps and bounds or small, progressive steps. Her aim is to support people along this vital journey.
Patricia is a certified Holistic Life Coach (professional and personal). Her coaching includes thought work, mediations, mind-body techniques and various forms of energy work.
She is a Master/Instructor of various forms of Reiki and Integrated Energy Therapy® (IET), an Advanced Practitioner of ThetaHealing® and trained in a number of Shamanic practices.
Patricia is also professional aromatherapist, registered with the Aromatherapy Registration Council (ARC) and a member of the National Association for Holistic Aromatherapy (NAHA). Patricia served as a board member of the Alliance of International Aromatherapists (AIA) until January 1, 2014. She is increasingly focusing on aromatherapy for emotional, mental and spiritual support related to her coaching and energy work practice.
Patricia practices Transcendental Meditation (TM) and yoga, and has strong interests in Ayurveda, intuitive healing, neuroplasticity, bio-energetics, vibrational medicine, and other forms of energy and mind-body-spirit work. She is passionate about plants, rescue puppies and all of nature.
Patricia also holds a PhD in Agricultural and Natural Resource Economics. For more than 30 years, she has worked in Africa, Latin America, and Central Asia on strategies to alleviate poverty and economically empower small-scale farmers, develop local food markets, and establish early warning systems to prevent hunger and famine. She continues this work on a part-time basis, mostly on emergency response and advising humanitarian assistance professionals and organizations.